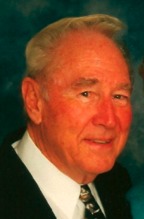 Name
Robert Charles "Bob" MANAHAN

[2]
Birth
22 Oct 1924, Briarcliff Manor, Westchester, New York
Death
8 Sep 2008, Hudson, Pasco, Florida Age: 83
Burial
18 Oct 2008, Hawthorne, Westchester, New York
Burial Memo
Gates To Heaven Cemetery
Occupation
Retired - Johns Manville Co.
Misc. Notes
Robert Charles "Bob" Manahan, age 83, following a long battle with esophageal cancer passed away on Monday, Sept. 8, 2008 at his home surrounded by his loved ones. Born to Irish immigrants on Oct. 22, 1924 in Westchester County, NY, he attended Briarcliff Manor Public Schools and graduated with 22 others in the class of 1942. Bob graduated from Worcester Polytechnic Institute in Worcester, Mass. in 1948, where he earned his degree in mechanical engineering. He was President of the Alpha Tau Omega Fraternity and played catcher on the varsity baseball team. He also served in the US Navy during WWII aboard the USS San Clemente (AG-79) mainly in the South Pacific from 1944-1946, then returned to school to finish his degree.

Bob was employed for 33 years with Johns-Manville, as a mechanical engineer in Ohio, Georgia and Colorado before being transferred to Washington D.C. in 1975 where he served as manager of marketing to the federal government. In his professional years, he was President of the Thermal Insulation Manufactures Association Government Committee, Executive Secretary of the Construction Research Council and an active participant of many study groups of the same. Golf and ice skating were his principal sporting activities.

In 1982, Bob and his first wife, Mary Josephine (Burke) retired to Marco Island, FL, where they had many happy years together. Mary Jo fell ill with Alzheimer's and passed away in 1998 after years of Bob's loving care in their home.

In his retirement years Bob worked as a meter reader for Southern States Utilities on Marco Island, where he met Connie J. (Ivey) Wakenshaw. They were married on Marco Island in 2001 and moved to Hudson, FL in 2002 to enjoy their new home and life together. Bob was a member of the Knights of Columbus and St. Michael the Archangel Catholic Church, but also attended St. Theresa's in Spring Hill, FL, as well as the First United Methodist Church of Hudson.

Preceded in death by his parents, Patrick F. and Elizabeth A. Manahan, and two brothers, Irving and Gerald. He is survived by his loving wife, Connie J. Manahan of Hudson, FL; three sons: John T. Manahan of Grand Junction, CO, Gerald J. Manahan of Richardson, TX, and William S. Manahan of Cape Coral, FL; three daughters: Dr. Nancy Lee Manahan-Renaud of Fort Lauderdale, FL, Cindy L. Richardson of Lake Mary, FL, and Bonnie A. Ondusko of Clearwater, FL; one stepson, Mark C. Wakenshaw of Key Largo, FL and one stepdaughter, Ivey Deitz of Hudson, NC. Also survived by 8 grandchildren and 1 great granddaughter. Arrangements made by Grace Memorial Gardens & Funeral Home, Hudson, FL. A memorial service was held on Oct. 18, 2008 at Our Lady Queen of Peace Chapel, which is on the grounds of the Gates to Heaven Cemetery in Hawthorne, NY. Donations in Bob's memory can be made to Hernando/Pasco Hospice, 12029 Majestic Blvd. Suite 1, Hudson, Fla. 34667.