Some photos from the reunion dinner and birthday party....
(l to r): Matthew Deitz, Ivey Wakenshaw Deitz, Jesse Deitz, Doug Deitz, Hilma Ivey Mortell,
Wendy Fink Harvey, Kathy Fink Godsave, Megan Godsave.

Lori Wakenshaw, Robert Lee "Bob" Wakenshaw, Jeanne Hoff Wakenshaw, Doris & Tom Harrison.
Tony Serra Jr. & Tony Serra III


Barbara Ann Ivey Reichert & Norma Williams Ivey.
Aunt Norma and my grandma, Beatrice Wakenshaw were both
presented with Raggedy Ann dolls for their 90th birthdays.
Raggedy Ann also turned 90 years old this year.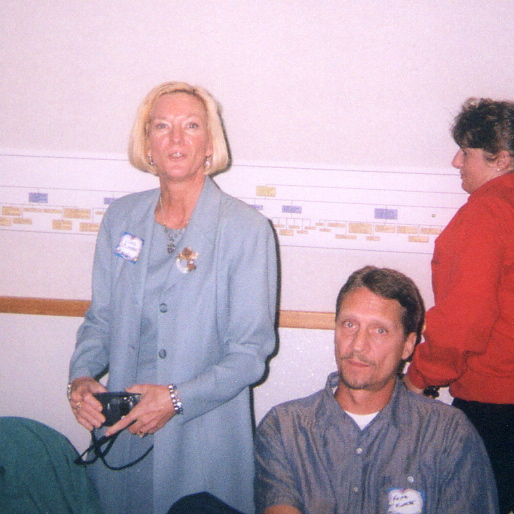 Diana Burress Knaebe & Edward "Fritz" Knaebe.
William Earl & Wanda Pike, Phyllis Wetzel Burress, William "Bill" Burress.
My mom, Connie Ivey Manahan & my grandma, Beatrice Sanders Wakenshaw.
Mom is presenting her with her Raggedy Ann doll.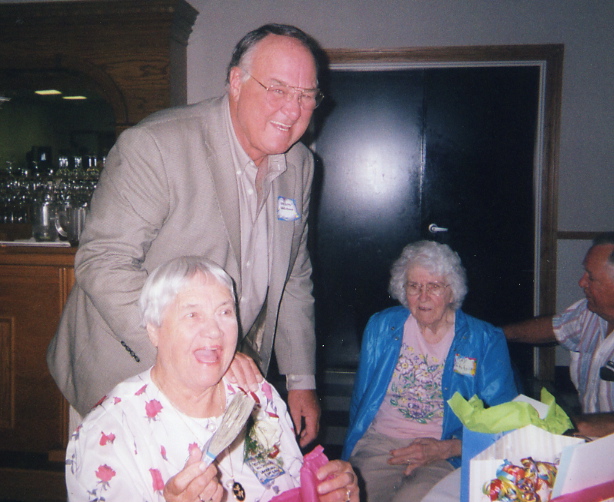 My dad, John Adam Wakenshaw presents his mother with 90 one dollar bills.
Grandma always gave us one dollar for every year on our birthdays,
so it was payback time! Also at the table are family friends, Rae Fehrholz,
and her son, Bob Fehrholz.

Geraldine Prince Wakenshaw, John Adam Wakenshaw and Beatrice Sanders Wakenshaw.
Almost the whole Fink family in one photo!
Barb, Ossie, Mary, Mandy, Tammy, Sean, Wendy's backside and part of Joshua's head.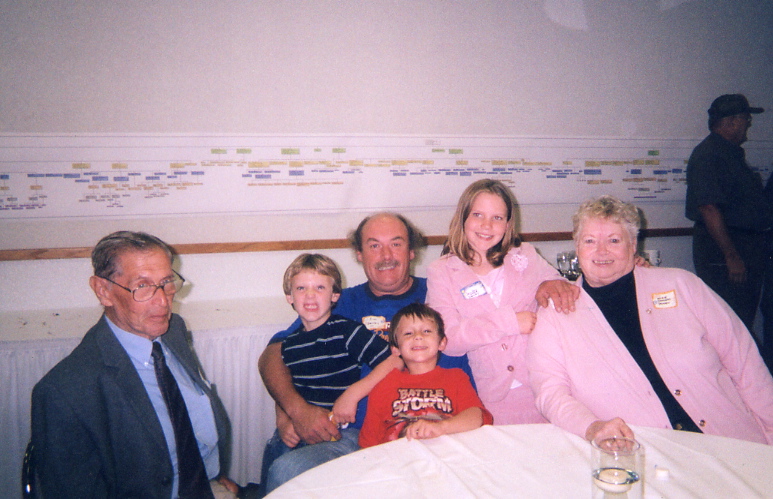 (l to r): James Denby Sr., James Denby III, James Denby Jr., David Denby,
Jennifer Denby, and Marie Sanders Denby.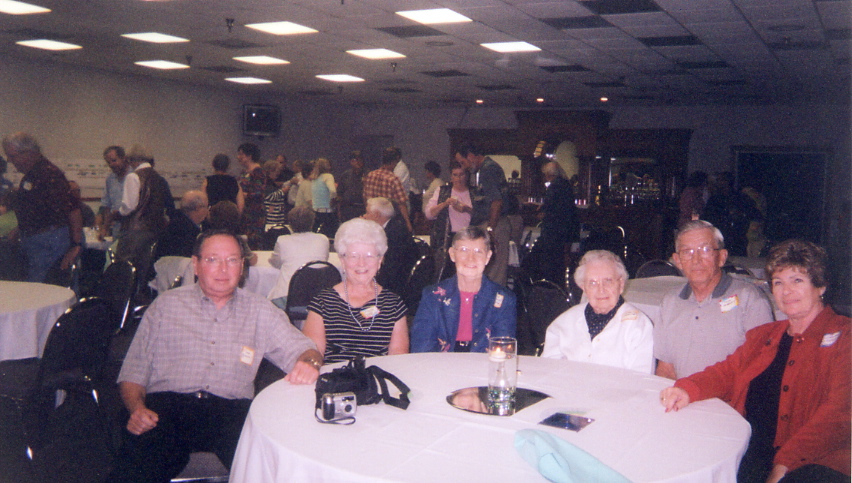 (l to r): LeRoy Wurm, Lorene Marley Wurm, Leslie Marley Horneck,
Loretta Neimann Marley (age 97), Tom & Carleen Marley.

A dear friend of the family, Dorothy Housholder, who was also celebrating her 90th birthday
joined us for dinner with her daughter, Mary Beth Housholder Pavelick.